Let's Reach Farmers
Coasters and bar mats were created for farmers and co-designed by a farmer suicide prevention group in Tatyoon, Mellow in the Yellow, along with an illustrator.
Why create coasters and bar mats?
Coasters and bar mats can unobtrusively raise awareness about farmer mental health and be situated in places that farmers visit. The coasters have a QR code on the back that links to local mental health and wellbeing supports and the bar mats list key services to contact.
How to make a coaster or bar mat
Download our template below. You can use our illustration if it resonates with your community or create your own by asking a local illustrator or by using a photo or logo. Contact the mental health services in your community or region and decide which one is able to best respond to farmers. Quickly ask to use or create a QR code linked to their services for the back of the coaster.
What to do with the coasters and bar mats
Place them in pubs and clubs, supermarkets and businesses. They can be given away at local events or posted out to farms by a central service like your local council or through stock agents.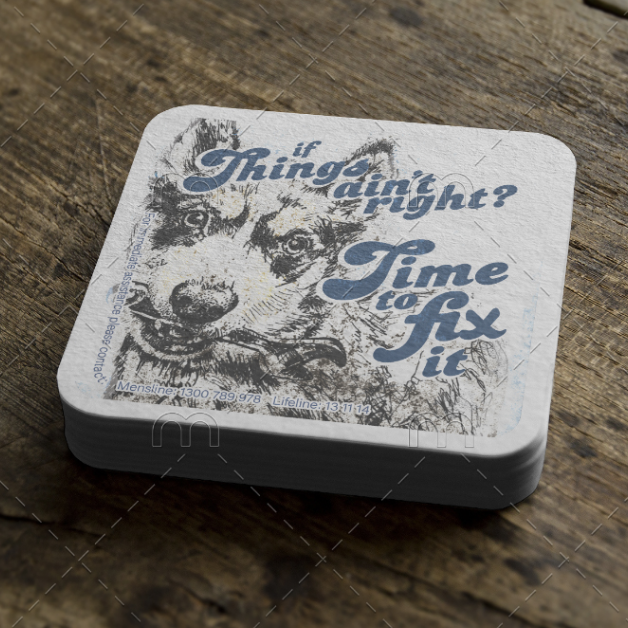 Make your own coaster or bar mat
Download our guide, which can help you create a coaster or bar mat for your local area and community. Get organised and gather relevant information to produce your own version and help others.
If you need one on one help now, crisis support services can be reached 24 hours a day:
Subscribe to our newsletter