Create a Service Support Directory
Farmers want to know who to speak to and that who they contact within support services will understand their experiences and farming.
What is a personalised service directory?
A service directory is more than a list of services available. It has a photo of the service provider and their personal story about living in the area, their understanding or experiences of farming and how they can help farmers. Alongside their photo and story, their contact details are provided.
How to make a personalised service directory
Download our example, co-designed with SOS Yorkes in SA and see the below images as an example of the one we co-designed with Mellow in the Yellow in VIC. You can also download our resource on how to create a human support service directory. You may ask local service providers to contribute their photo and story and place them directly into the template.
The service directory is a flip paper pamphlet that is magnetised so that it can go on the fridge. These local personalised directories of service providers connect farmers to services in their community. It will cost about $1,000 to print approx. 500 copies. Consider who can print this for free or subsidise your directory.
Why is a directory important?
It is a daily reminder that there is local help available and provides quick and easy ways to reach the right people. It reminds farmers that people can help who understand farming and understand rural life.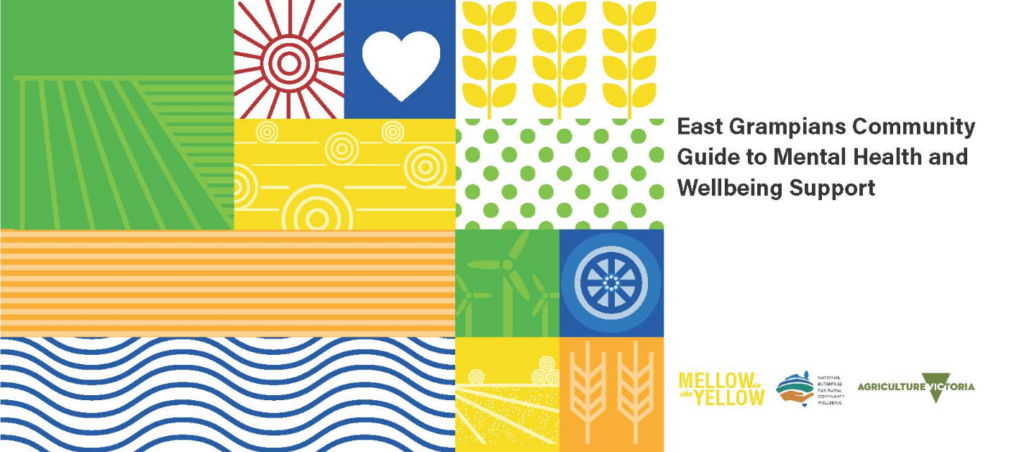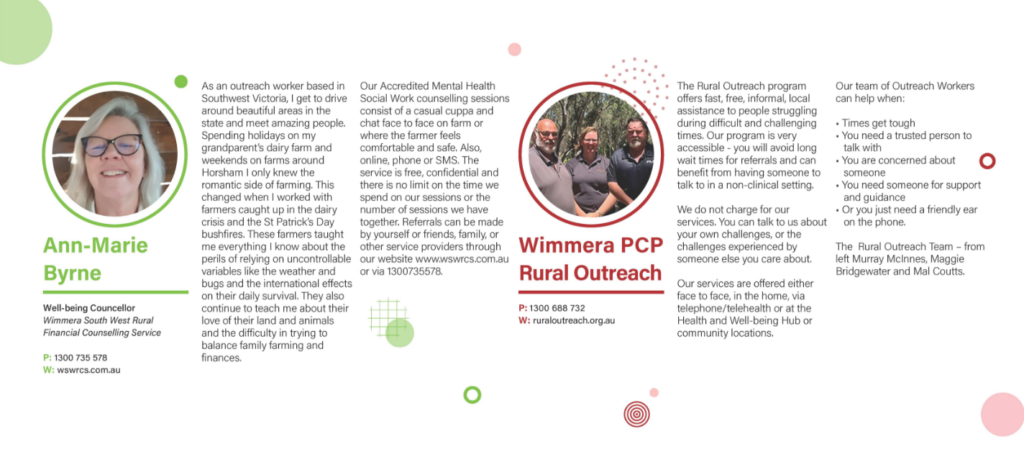 Make your own service directory
Download our guide, which can help you create a service directory for your local area and community. Get organised and gather relevant information to produce your own version and help others.
If you need one on one help now, crisis support services can be reached 24 hours a day:
Subscribe to our newsletter